VSJO: A visual gratitude journal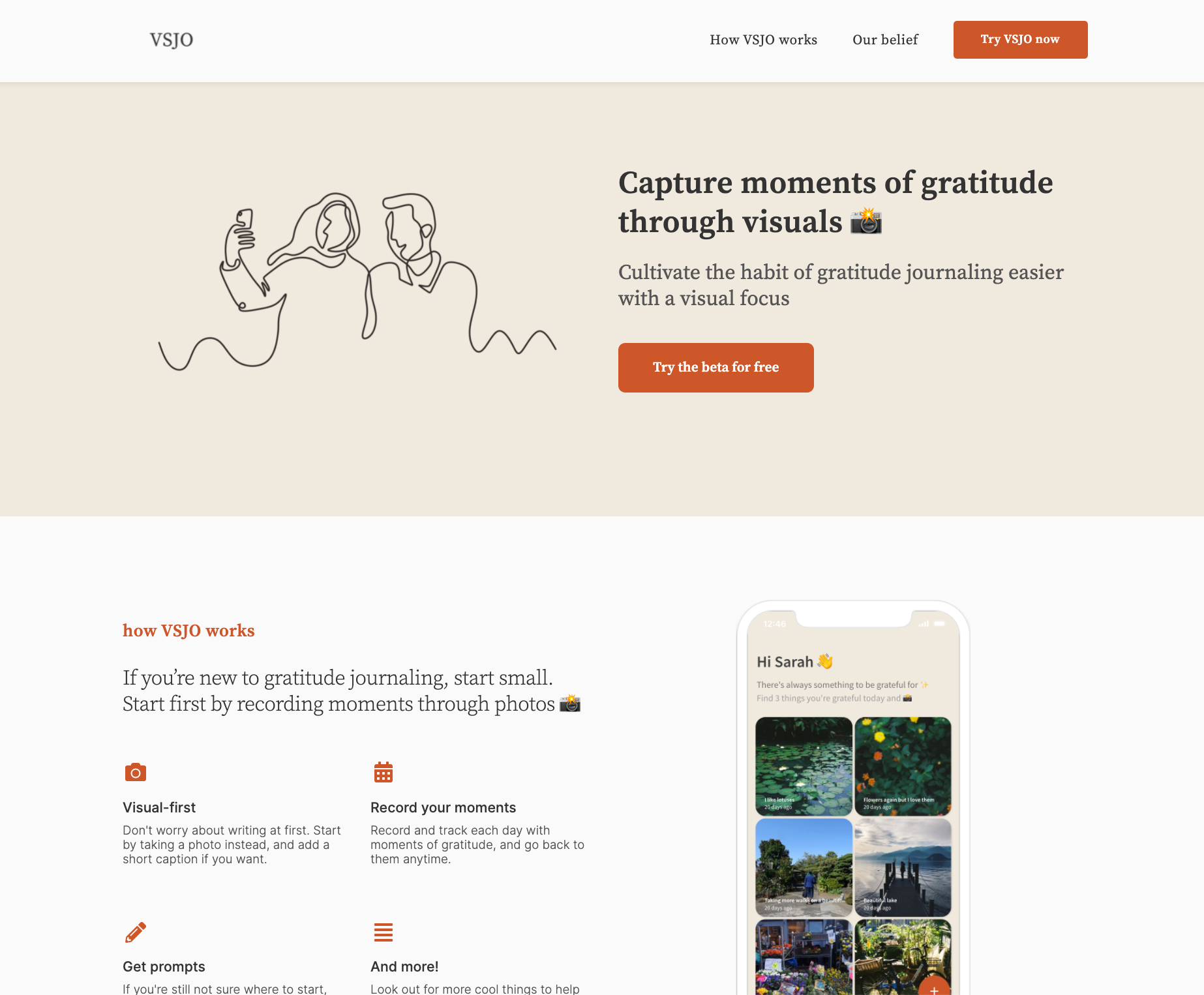 Product
:
VSJO
What is it
: Focus on gratitude journaling through photos, instead of words
Main tool used
: Softr (
Landing page
), Adalo (
App
)
Supplementary tools
: None
Difficulty level
: Medium
[The Problem] Why did I make it?
There are many journaling apps out there already, but I wanted to build something dead simple so you don't have to worry about the details and the endless features. I want to allow you to focus on recording things you're grateful for through visuals (aka pictures and photos), instead of words. If you're a seasoned journaling person, this might not be for you. If you just started journaling especially to record the things you're grateful for you, this might be something you could try out.
---
Read about what I learned from building my first no-code app here: